Luxury in New Zealand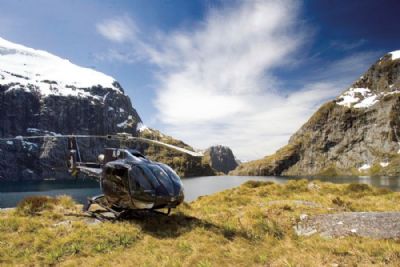 Luxury in New Zealand
Be taken to the farthest reaches of this mysterious land as you wine and dine beside panoramic vistas. Luxury in New Zealand brings you deeper into Kiwi culture than you thought possible. Jet off on a helicopter ride over Milford Sound, relax and unwind in beautiful Wairarapa and marvel at the majesty of Canterbury. Luxury lodges, set next to picturesque backdrops are in store for you as you traverse this one-of-a-kind country in style.
Your Itinerary
...
Customizing the travel experience, Swain Destinations is the leading U.S. provider of completely personalized vacation experiences. Since 1987, their dedicated team of destination experts have offered American travelers the opportunity to design distinctive trips to intriguing international locales, including Australia, New Zealand, the South Pacific, Asia, India and Africa.
Whether celebrating a special occasion such as a milestone anniversary or simply looking to go on a one-of-a-k
...